The Rev. Alan Bentrup was installed as rector of St. Martin-in-the-Fields, Keller, on Thursday, May 5, 2022, by Bishop Scott Mayer. Bentrup was elected rector in June 2021. His first Sunday was August 1, 2021.
As it has done at other congregations, the Covid19 pandemic delayed the Celebration of a New Ministry service at St. Martin's for some months.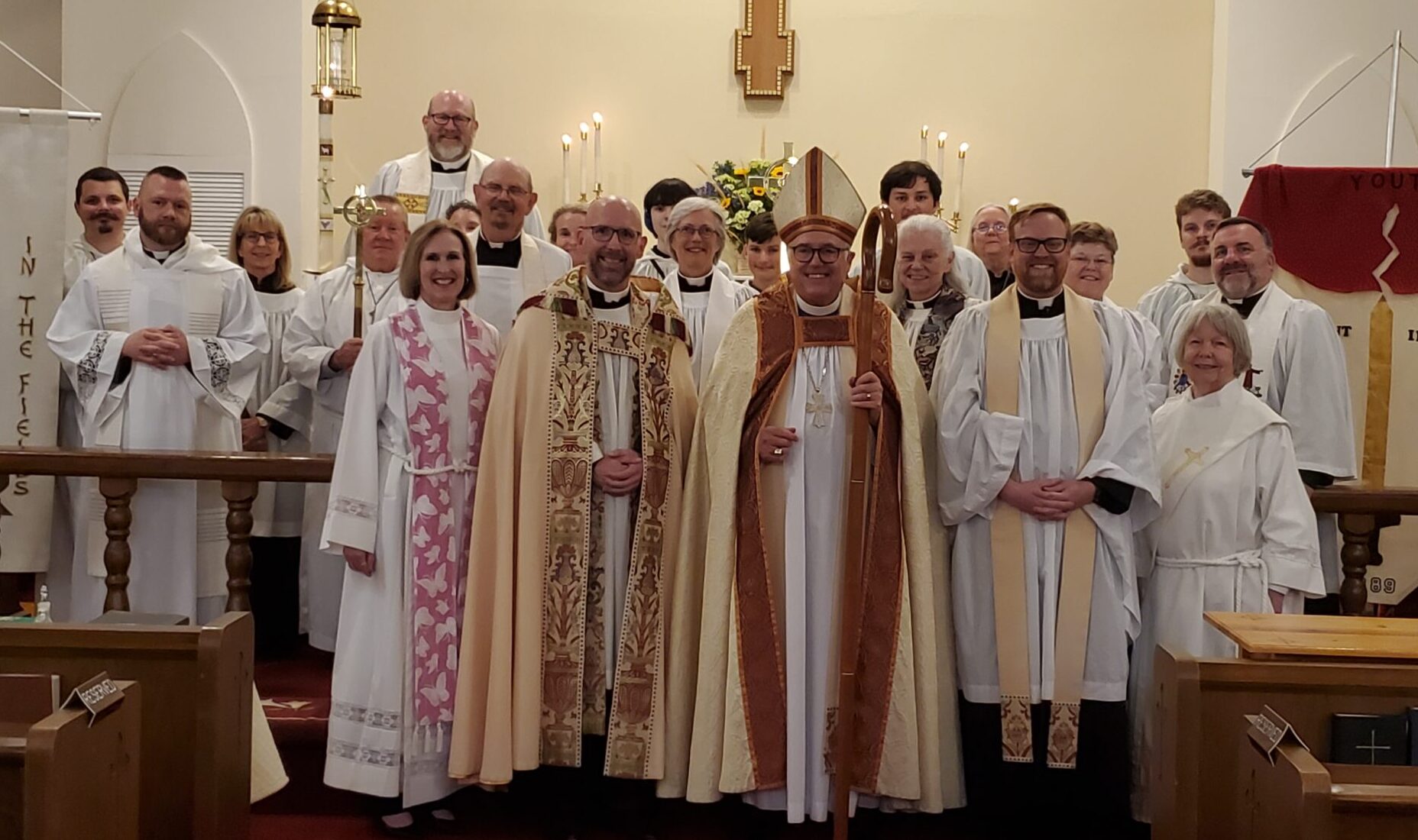 The preacher was Bentrup's close friend, the Rev. Canon Jim Hartley, canon pastor at Trinity Cathedral, Columbia, South Carolina, in the Diocese of Upper South Carolina.
Before coming to St. Martin's, Bentrup served as Canon for Evangelism and Mission for the Episcopal Diocese of Upper South Carolina. He is the co-founder and curator of Missional Voices, a hub of conversation about innovative ministries and missional communities in The Episcopal Church. Previously Alan served as Associate Rector at St. Mary's Episcopal Church outside of Houston.
See more photos at the diocesan Flickr Gallery.
Watch the service. The sermon begins at 22:58.