Resources from the Episcopal Church
Episcopal Church Foundation's Vital Practices – this site includes "Vestry Papers," a compilation of articles and other resources for best practices shared by vestry members in churches all across the Episcopal Church. You can subscribe to their emails to keep up to date.
A resource website from The Episcopal Church: "Mission Centered Episcopalians Networking for Ministry"
Watch a webinar, live or archived, on topics from creating endowments to planting churches.
The diocesan offices has about 8 copies of the Vestry Resource Guide, if your congregation would like one.
Recent Topics of Interest
Gun Laws
Resources are available from Texas Impact and the Texas Interfaith Center for Public Policy. Texas Impact General Counsel Joshua Houston first presented "New Texas Gun Laws &  Religious Properties" in Austin on October 17, 2015. On December 1, Lutheran colleagues hosted a presentation in this area, which some members of the diocese attended.
Contact information for the presenter in our area:  Sadia Tirmizi  (512) 472-3902 (ext. 116)   email:  sadia@texasimpact.org
Sponsoring someone through discernment toward ordination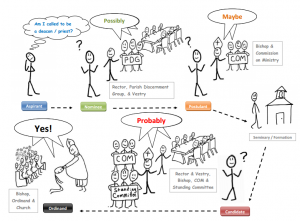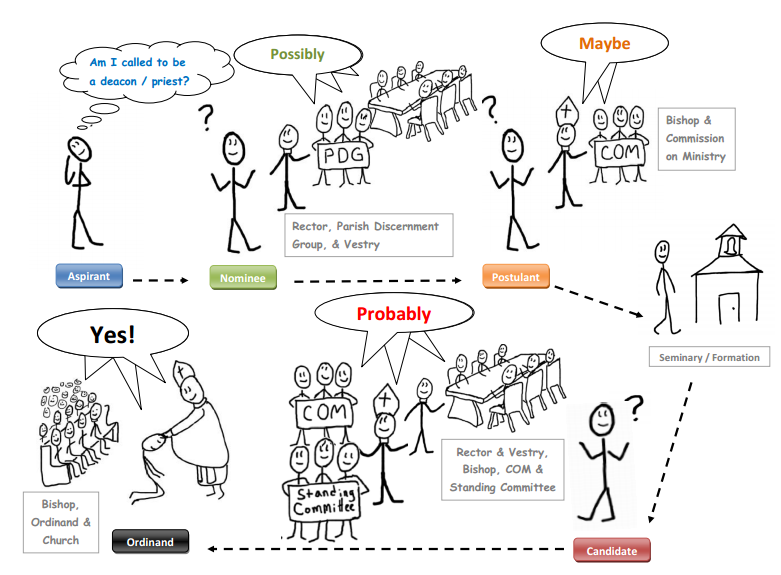 Is your congregation sponsoring someone through the process of discernment about becoming a deacon or priest? The vestry plays an important role. View forms and documents related to the process.
Search Processes
Resources related to searching for clergy leadership will be added here.
Considering the gifts and challenges of clergy couples (both spouses are ordained): View Video