The Rev. Canon William D. [Bill] Nix, Jr., 82, died Wednesday, October 4, 2023, at his home in Fort Worth, TX.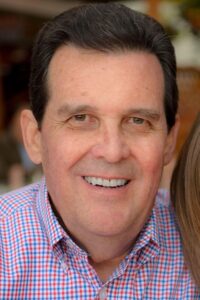 Nix is survived by his wife Puddin, of Canadian and Fort Worth; two sons, Todd Nix and wife Gervaise of Austin, and Colin Nix of Dallas; a daughter, Emilie Nix of Amarillo, and four grandchildren, Paris Nix of Austin, Trevor Shoels, Tayler McWatters, and Teagan McWatters of Amarillo.
The funeral will be at 1 pm Saturday, October 28, at the chapel at All Saints' Episcopal School, 9700 Saints Cir, Fort Worth, TX 76108. The Rt. Rev. Scott Mayer, bishop of the Diocese of Northwest Texas and former provisional bishop of the diocese formerly known as Fort Worth, will celebrate and preach. Clergy will not vest or process. They are invited to sit with their families.
Nix was born in Amarillo, TX, on June 9, 1941, to Mary Alice and William Dale Nix.
Nix graduated with a Bachelor of Arts in English from Texas A&M, where he was commander of the Corps of Cadets, 1962-1963. He majored in English. He attended the Church Divinity School of the Pacific in Berkeley, CA, to begin his theological studies. He decided after his first semester to return to Texas and serve in the U.S. Army as an Adjutant General's Corps Officer, 1964 to 1966. Then he took up the reins as a fourth generation cattle rancher on his family's property.
But several years later, Nix's calling to the priesthood could no longer be denied. He attended The Seminary of the Southwest in Austin, TX, where he graduated in 1975 with a Master of Divinity degree and was ordained in 1976.
He was ordained to the diaconate on June 7, 1975, at St. Matthews', Pampa, and ordained to the priesthood on June 18, 1976, at St. John's, Odessa, by Bishop Willis Ryan Henton of the Episcopal Diocese of Northwest Texas. In Northwest Texas he served as rector of St. Stephen's, Lubbock, from 1977 to 1981. He served as Canon to the Ordinary of Northwest Texas for Bishop Sam B. Hulsey from 1981 to 1986. He was rector of St. Andrew's, Amarillo from 1992 to 2000. He also served as Panhandle Regional Missioner and as Diocesan Deployment Officer, 2000 to 2004.
In the diocese formerly known as Fort Worth, now the North Region of the Diocese of Texas, he served as dean and rector of All Saints' Cathedral and head of All Saints' Episcopal School from 1986 to 1992. He also served as president of the Standing Committee 1987 to 1990. He served on the Executive Councils of both dioceses. He did post-graduate studies at the Center for Family Process, Bethesda, Md, 1996 to 2001.
Among his honors and awards are Who's Who in Religion, 1985; Honorary Canon, Diocese of Northwest Texas, 1986; Order of St. John of Jerusalem, 1987, and Oblate, Order of St. Benedict, 1993.
The rigors and discipline of ranching helped shape the man he became. In an article in the Summer 2016 Landscapes Magazine, a publication of the Texas Farm Credit District lending association, Nix talked about how, growing up during the 1950s drought in Hemphill County in the northern Texas Panhandle, he learned early on not to complain about tough times on the family ranch.
"If I complained, Dad would just tell me to go read the letter that my great-uncle wrote in 1934," he says. The letter written by his great-grandmother and great-uncle described very tough times during the Depression. The letter pleaded their case for borrowing an extra $100 a month to operate their 12,000-acre ranch plus 3,000 acres belonging to relatives, and care for 1,400 head of cattle.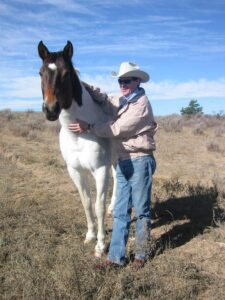 In a September 2012 Issue of the Newsletter of the Episcopal Diocese of Northwest Texas article about his retirement, he said, "But my 'day job' is cattle ranching: when I retired from the church, Puddin and I moved back to the family ranch in Hemphill County (near Canadian, TX), where I operate cow-calf and stocker operations. Instead of being a retired priest, I consider myself a non-stipendiary priest who makes his living as a rancher."
He and Puddin were a team. He often said that there are many places where he was introduced as "Puddin Nix's husband."
"It probably would be more accurate to say that I am part of her ministry," he often said with a smile. The Nixes celebrated their 60th wedding anniversary in August, 2023.
Memorials may be made to Episcopal Relief and Development.