On Sunday, December 4, 2022, Bishop Scott Mayer made his last visitation in the North Region of the Episcopal Diocese of Texas. He confirmed, received, and reaffirmed baptismal vows at All Souls' Arlington, formerly St. Alban's, worshiping in Theatre Arlington, Kevin Johnson, rector.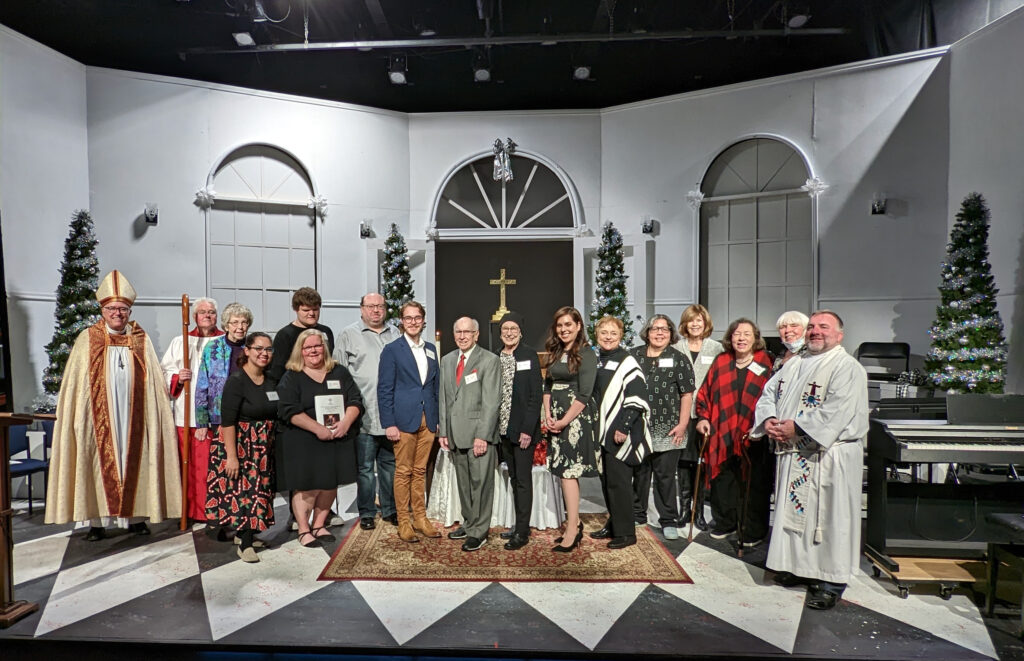 He confirmed Amy Zertuche, Christian Mason, and Alyssa Dickerson.  He received Ruth Ann Aguero and Jane Wright. Fred Morgan, Sherry Morgan, Sheila Green, Norma Johnson, Anne Frazor, Peggy Pate, Bill Erwin, Connor Erwin, and Andrew Erwin reaffirmed their Baptismal vows.
Theatre Arlington's current production, Hooray for the Holidays, provided a very appropriate seasonal backdrop to the happy occasion.
Wichita Falls
Bishop Mayer visited Faith Episcopal Church, formerly the Episcopal Church of Wichita Falls, on Sunday, October 18. He confirmed Dean Hart.  Judith Luebke and Shannon Bowers reaffirmed  their Baptismal vows.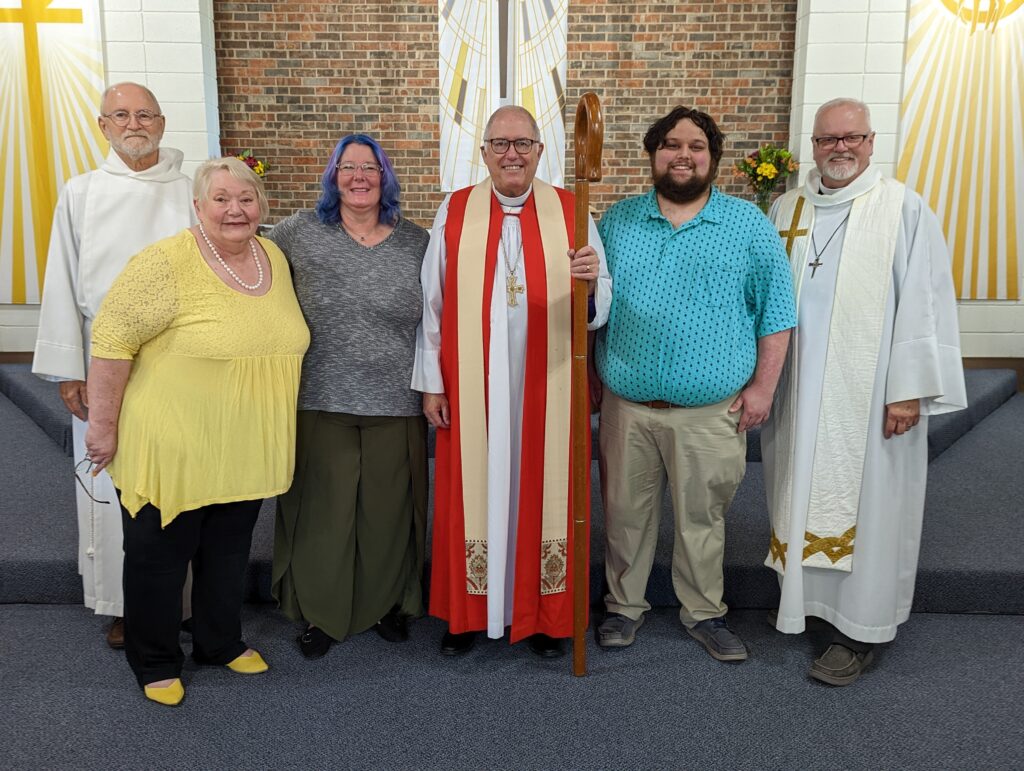 Left to right: Brent Walker, LEM; Judith Luebke, Shannon Bowers, Bishop Mayer, Dean Hart, Ernie Barr, Pastor of Faith Faith Lutheran, also serving Faith Episcopal.
Good Shepherd, Granbury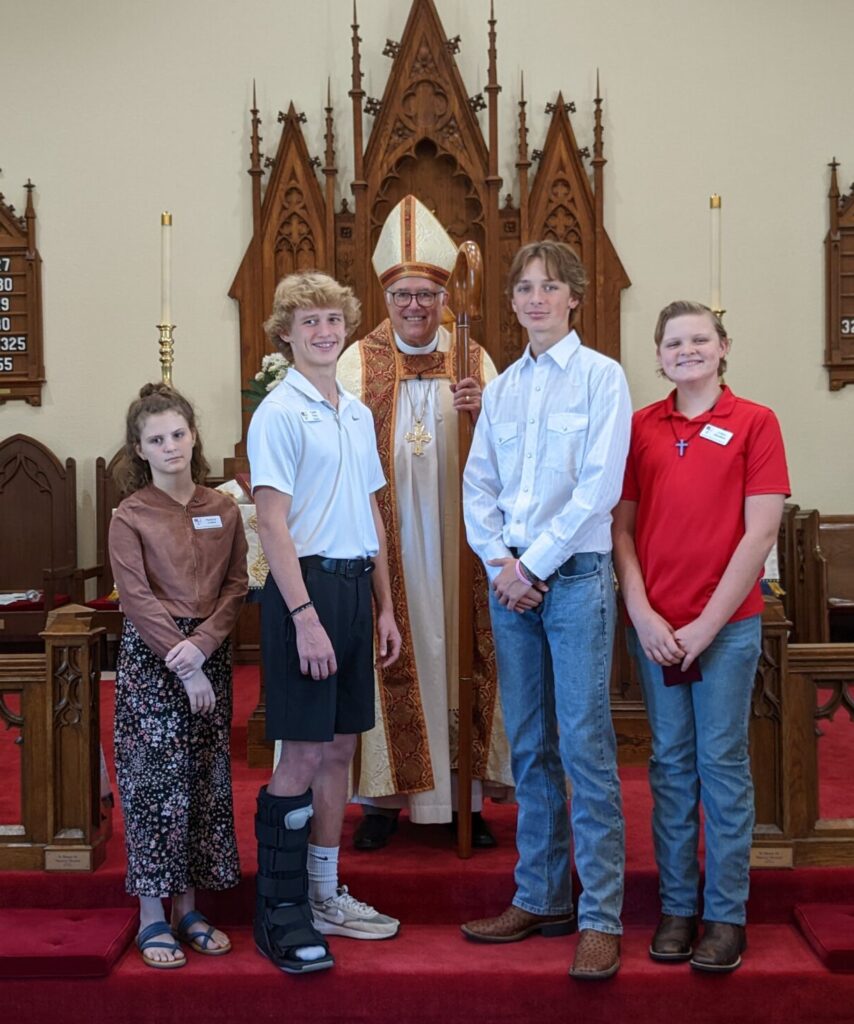 On Sunday, October 23, Bishop Mayer visited Good Shepherd, Granbury, where he confirmed Patricia Collett, Hudson Hamilton, Colton Hamilton, and Caden Davis. The Rev. Doug Travis is priest in charge.
St. Luke's Fort Worth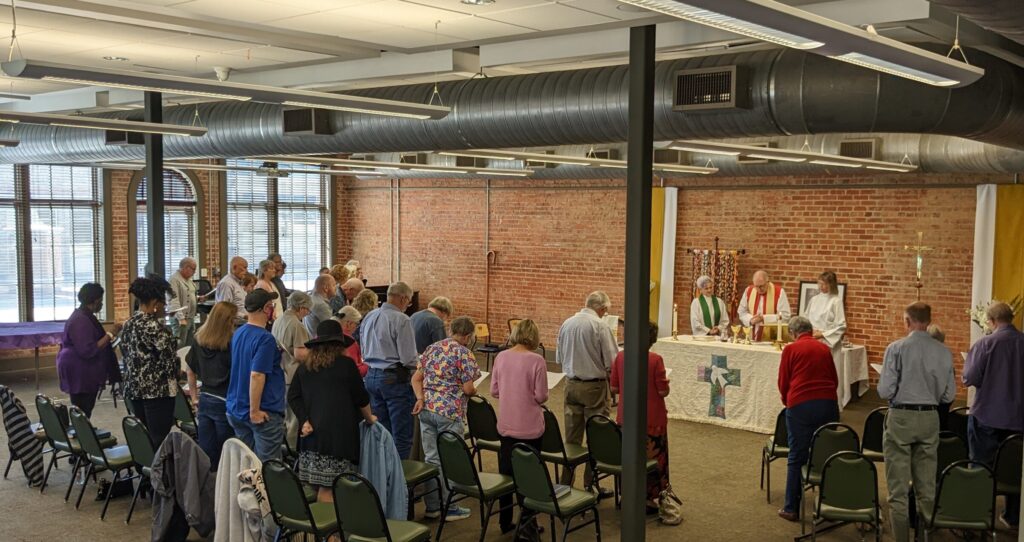 Bishop Mayer visited St. Luke's Fort Worth on Sunday, November 11. The Rev. Karen Calafat is rector. There was a luncheon afterward. St. Luke's is worshiping in the Baker Building on the campus of Texas Wesleyan University.