Three congregations of the Diocese of Texas North Region have changed their names.
St. Alban's, Theatre Arlington, is now All Souls; St. Mary's, Hamilton, is now St. Catherine's, and the Episcopal Church in Wichita Falls is now Faith Episcopal Church.
In St. Alban's case, the name All Souls was picked from a list of finalist names by a vote of the congregation. All the names came were suggestions from members of the congregation.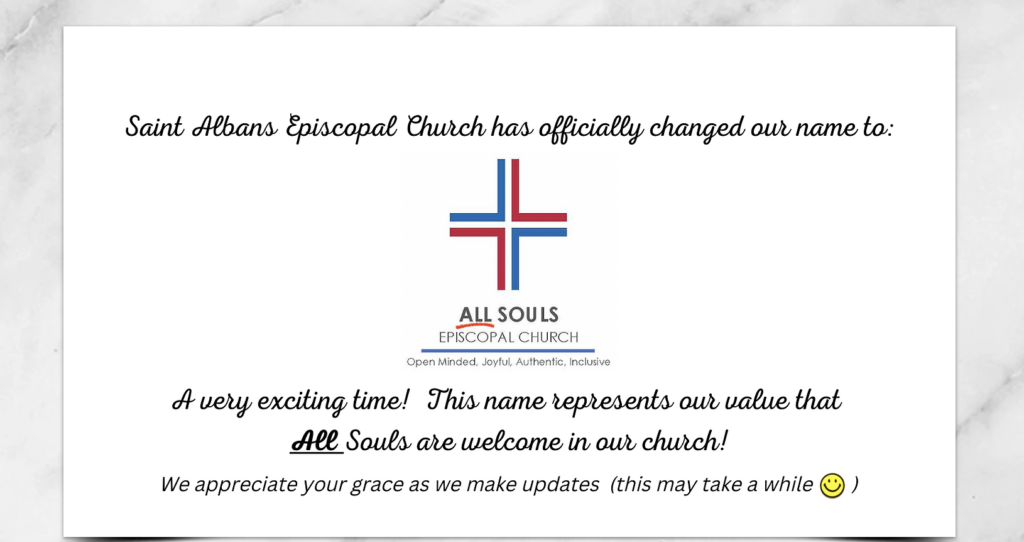 In a recent interview with the Dallas Voice, the Rev. Kevin Johnson explained the thinking.
"It just became too confusing for the community to have two churches with the same name," the Rev. Kevin Johnson said. "[Church members asked themselves] what name would be reflective of who we are as a gathered people of God? And they chose the name 'All Souls.'"
The other two congregations went through a similar process, with members suggesting names. In the case of Wichita Falls, whose congregation is worshiping with Faith Lutheran Church, the choice seemed clear. The Rev. Ernie Barr, Lutheran pastor, cares for both congregations.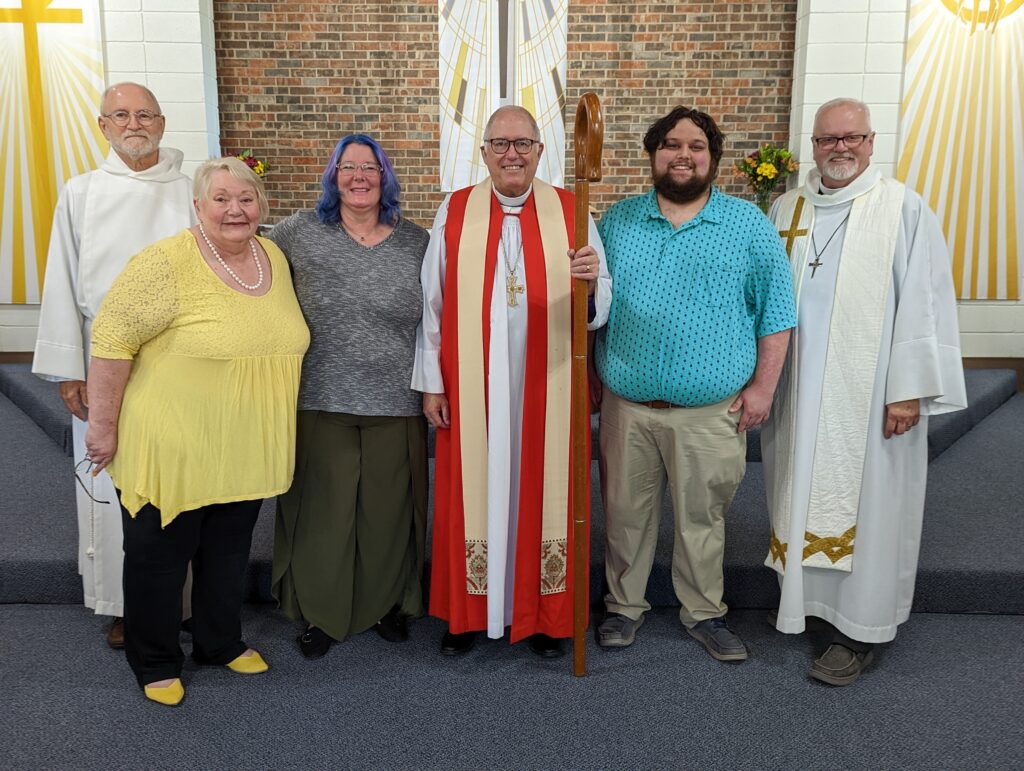 SuzAnne Russell, senior warden, wrote, "While applying to be a Mission in the Diocese of Texas, we are given an opportunity to rethink our name.  While we came together in faith as three churches under the name Episcopal Church of Wichita Falls, what is truly our identity?"
In an email and an announcement at church, Russell invited the congregation to suggest names to be considered.  Ultimately, one name came to the forefront.
"We have been on quite the journey of faith.  We stayed together with faith; We survived all we have gone through with faith; We have faith in one another and were accepted and welcomed by Faith Lutheran and Pastor Ernie. The definition of faith is as follows:
1.complete trust or confidence in someone or something.
2.strong belief in God or in the doctrines of a religion.
"As a congregation, we have trusted each other.  Our strong belief has kept us together. It was an unanimous vote of the BC to rename the Episcopal Church in Wichita Falls, Faith Episcopal," Russell wrote.
The name change was celebrated on September 18 when Bishop Mayer visited the congregation for confirmations and reaffirmations.
'Faith Episcopal + Faith Lutheran = We are better together. Keep the Faith!!'
On  July 24, Nancy Yates of St. Mary's, Hamilton, wrote, "After lots of talk, prayer and research, we decided today that we are St Catherine's."  Catherine of Siena is "one of only four women who were named doctor of the church, meaning that her writings, including the mystical The Dialogue and her prayers and letters, have special authority in Roman Catholicism."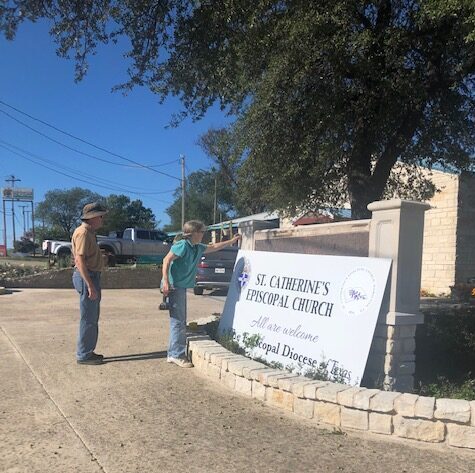 Among other things, she is the patron saint of nurses. St. Catherine's celebrated their new name with a worship service and luncheon on September 18. Pastor Teresa Davis, the Lutheran pastor who serves St. Catherine's joined with the Rev. Beth Fain, missioner for congregational vitality, who celebrated; and the Rev. Joann Saylors, canon for mission amplification, who preached. Both Fain and Saylors are from the Diocese of Texas.