The Food Pantry of St Luke's Episcopal Church in Stephenville has been operating out of "the Corner House" adjacent to the church for 10 years.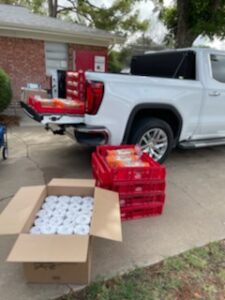 During the pandemic, distribution was switched to drive-through to protect clients and volunteers. Currently the Food Pantry distributes food and cleaning supplies to 500 people a month.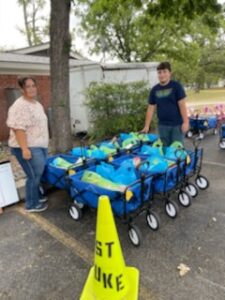 The pantry's directors are Judy Blackburn and Fran Jurney. The pantry is staffed with volunteers from St. Luke's and often includes students from Tarleton State University, which is directly across the street from St. Luke's.
This slideshow requires JavaScript.