Oral arguments before the Supreme Court of Texas are live streamed. Oral arguments in our case will be heard at 9 am Thursday, December 5, 2019.
To watch the live stream of the arguments Thursday morning, go to this link.  In the left hand menu, click on "Oral Arguments," underlined in the photo below.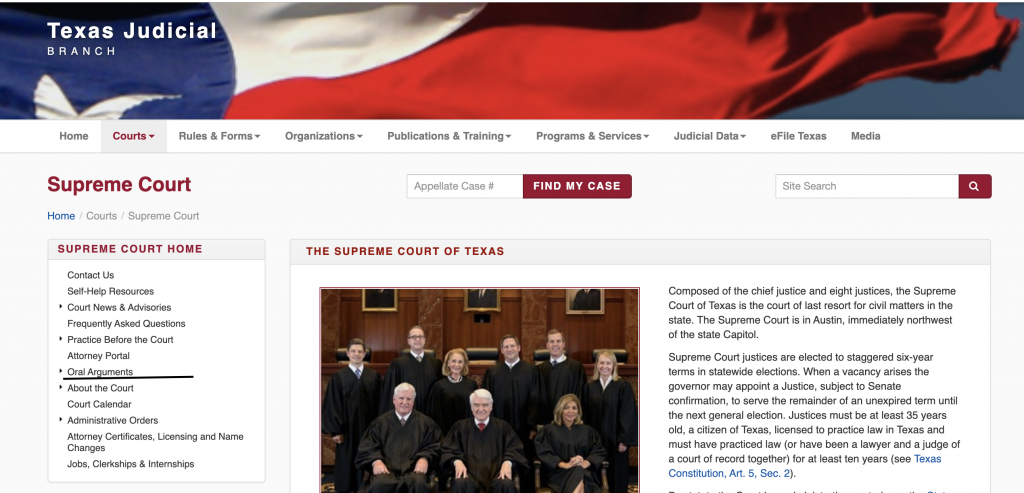 That will take you to this page.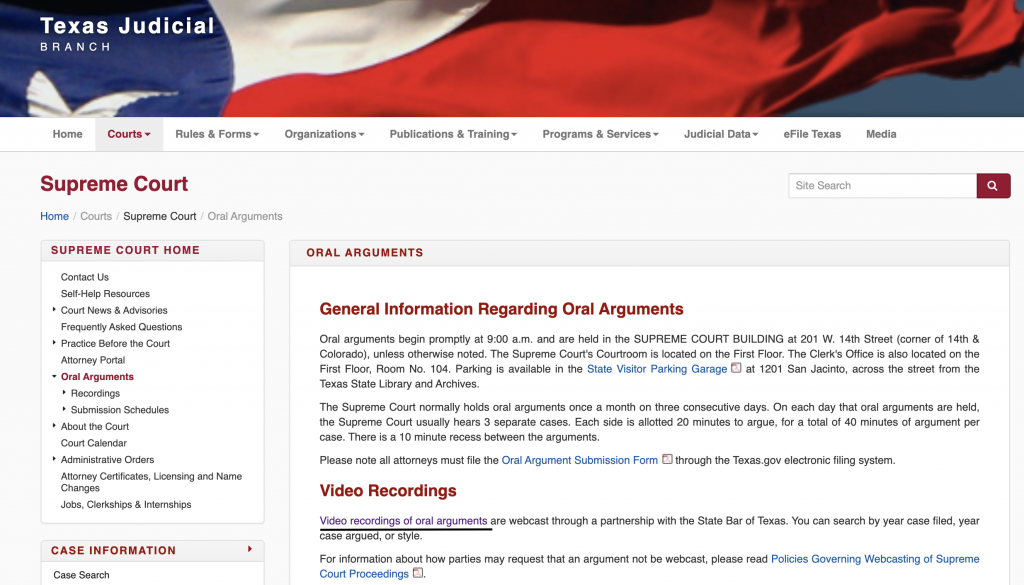 Once there, in the center of the page under Video Recordings, click on the link (underlined in the photo above) that says "Video recordings of oral arguments . . ."
That will take you to this page: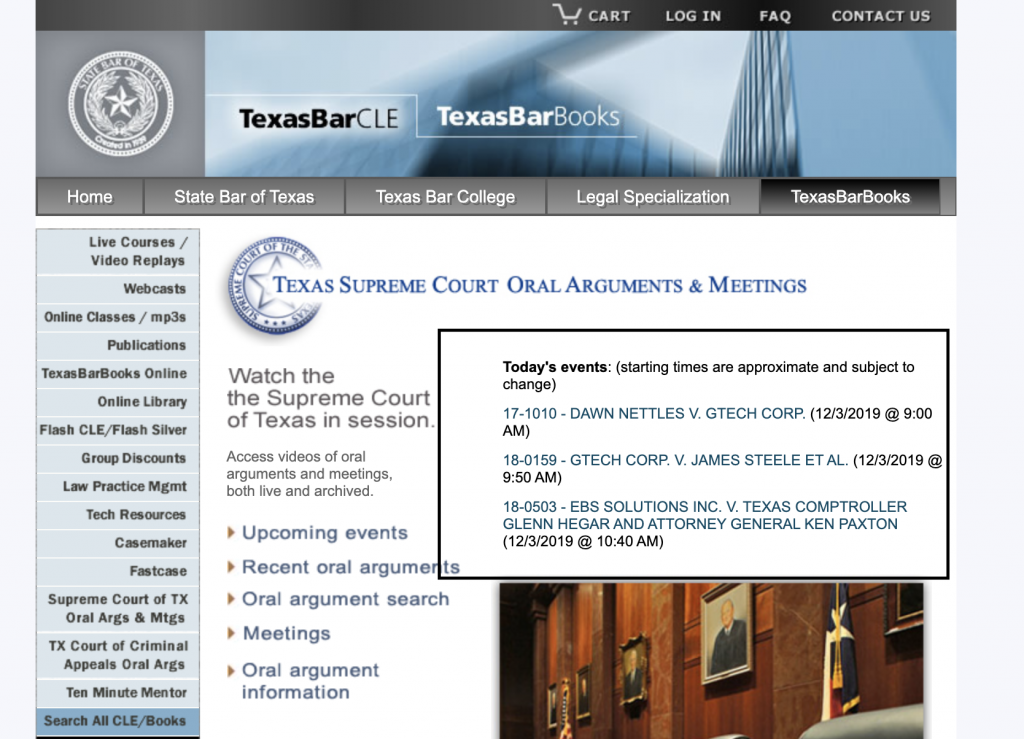 Go to the section inside the marked square. On Thursday, our case will be listed there. This is how the listing looked on Tuesday, December 3, the day we were preparing this story. Our case at that time was listed under Upcoming events: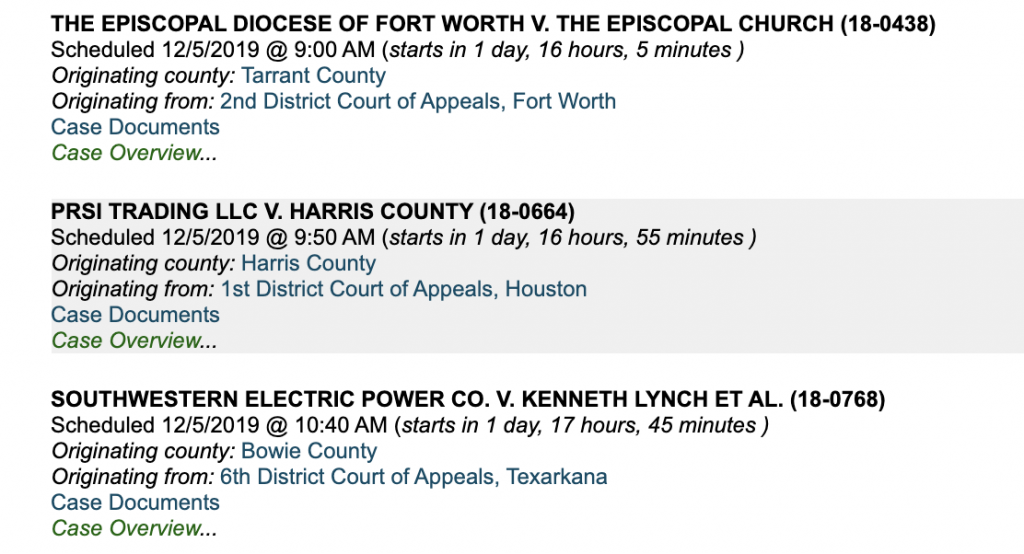 —————————————————-
On Thursday, the listing will look like this:
Today's events: (starting times are approximate and subject to change)
18-0438- THE EPISCOPAL DIOCESE OF FORT WORTH V. THE EPISCOPAL CHURCH

(12/4/2019 @ 9:00 AM)
When you click on the name of our case, it will take you to the video.
If you miss the live stream,  a tape of the hearing will be posted later on Thursday in the same place.
Pray for our bishop, our legal team, our diocese, and for the best outcome for all involved.