"If your congregation is not on the Web, it doesn't exist to much of the world."
– Katharine Jefferts Schori, presiding bishop, The Episcopal Church, April 10, 2015.
And what's more, even if your congregation has a website, if it is not mobile-friendly, it still won't exist to much of the world.
Here's why. On April 21, 2015, Google — the online search engine whose name has become a verb – started implementing a major overhaul of its page ranking algorithm.
Now, websites specifically designed to be mobile-friendly will be favored in Google's rankings. Moble-friendly sites use a "responsive" design, which means the appearance changes depending on the size of the device a person is using to look at the site.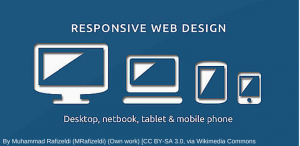 On the other hand, if your site is not mobile friendly, it will be demoted in search results on Google. That means your congregation's website could end up on page 4 or 5 in search results. This is deadly, as most people never click beyond the first page of search results on Google.
Why is this happening? Because 60 percent of people accessing the Internet are doing so on mobile devices. That means a lot of people looking for your church on the Internet are doing so on their phones. If your site has text too small to read on a smartphone screen, or links too difficult to open with the tap of a finger, folks will move on. And your site will drop in Google search results.
Try Google's Mobile-Friendly Test tool.
Here is another test tool that allows you to view your page in a simulator that shows what it would look like on a variety of phones and tablets.
One news story reported that 40 percent of the leading website failed Google's mobile-friendly test. This site — episcopaldiocesefortworth.org — passed and was rated "Awesome" with regard to mobile responsiveness.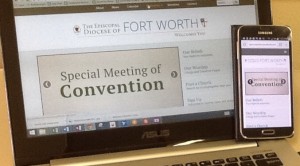 Several of our congregations' websites also are rated "Awesome." But not all.
The good news is, they all can be fixed. Google will help. Google announced its plans more than two months ago and posted a step-by-step guide for developers to upgrade their site in time.
The diocesan communications team also will help. On the second Tuesday of every month, there is a technology workshop at the diocesan office. Bring your laptop – or phone – and we'll work together on your site. The next technology workshop is May 12, from 1 to 3pm in the conference room at the diocesan office at 4303 Meadowbrook Drive, Fort Worth, TX 76103. All are welcome.
If you'd like to talk one-on-one about your congregation's website and how to make it more mobile friendly, contact The Rev. Tracie Middleton, Ministry Support and Communications Officer, at tracie.middleton@edotn.org.