Bishop Scott Mayer visited Trinity, Fort Worth, for confirmations and reaffirmations on Sunday, May 22, 2022.
He confirmed William Masterson, Mary Claire Masterson, Robert Masterson, Alexandria Ortiz, Brennan Rodriguez, Greg Cella, Flint Carnahan, and Grace Hardman.
Christine Cheney, Claudia Coggin, Rita Seguin, and Charm Thomas reaffirmed their baptismal vows.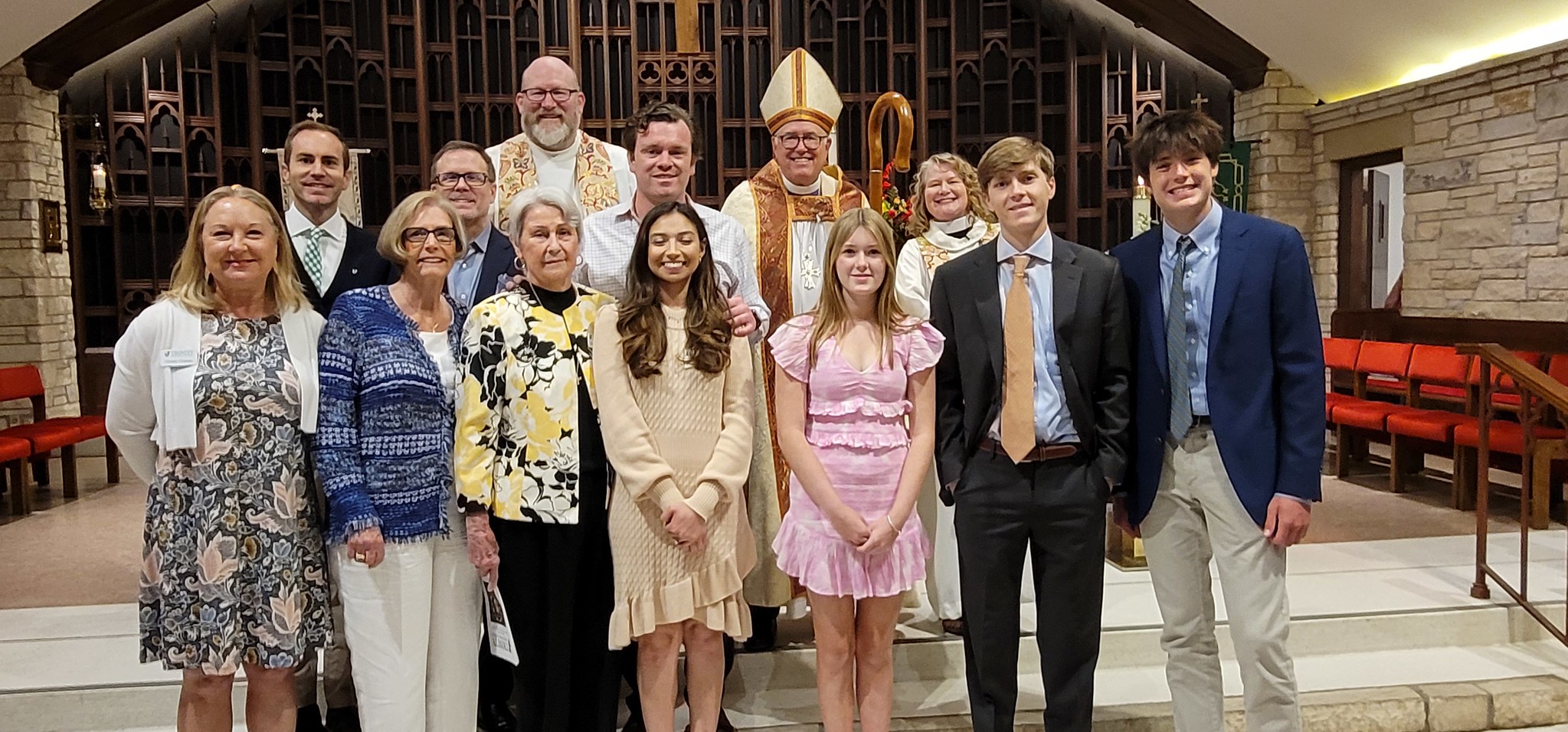 See more photos at Trinity's Flickr Gallery.
Photos are by Sarah Martinez.
Watch the livestream of the service below. The bishop's sermon begins at 29.22.