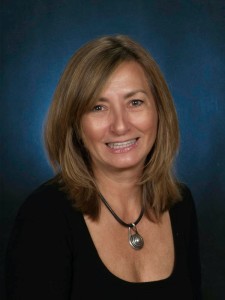 Laura Fleming is a Licensed Professional Counselor and a member of All Saint's Episcopal Church in Fort Worth. She has been an Episcopalian since birth. She's held numerous leadership roles at All Saints' including vestry member, deanery member, Sunday school teacher, outreach and mission chairperson, and Belize mission team leader.
Laura has served on the vestry at All Saints' and as a delegate to Diocesan Convention. She's chaired the Supper Club, taught Sunday School, served with the Outreach & Mission Commission and as a missioner to Belize. In the community, she is also active as a volunteer with Opening Doors for Women in Need.
My goal is to be an active participant in my faith. Most recently I have served as a deanery representative and executive council member. I also regularly volunteer at Holy Cross Anglican School in San Pedro, Belize.